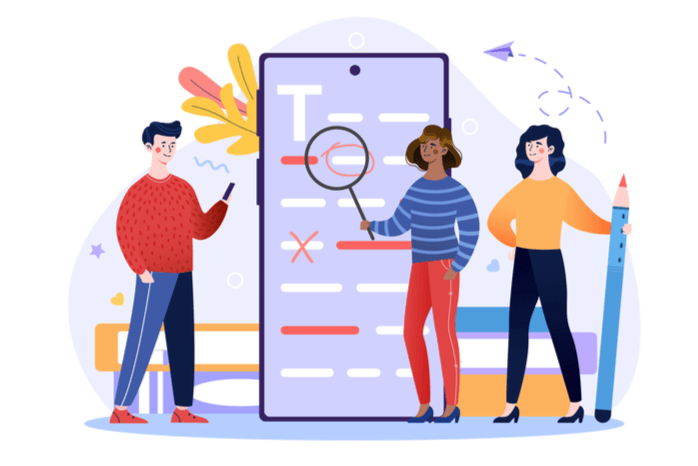 As we all know, any written work, including the simplest works such as articles or essays, must have a certain structure and comply with certain rules of writing. An essay is a creative task to express an opinion, so there is no single correct way of writing it. This is why many students fail to fully comprehend the specifics of essay writing, and so they make numerous mistakes when writing one.
Below, we review the top 5 common mistakes committed by students in writing essays. Read them carefully and try to avoid making them in the future.
Verbosity
Excessive wordiness when writing an essay does not lead to anything good. The fact is that the number of words in this genre is limited. Therefore, it is necessary to control the optimal amount of text. One often has to give up different ideas or desired details. After all, such things significantly distract the reader; take them away from the given topic.
Verbosity also pertains to the use of long phrases. The length of a sentence does not always determine its quality. This is a very common delusion. Such phrases do not always prove the genius of the author. In contrast, short, well-formulated sentences are more appreciated by readers. It is much better if the author alternates short phrases with longer ones. In this case, it is advisable to carefully read the entire text. If you feel like you are holding your breath while reading it, then you should break the text into smaller structural units. Such a text will be easier and more pleasant to read.
Concepts and terminology
Do not overload the essay with solid facts, concepts, or unusual terms. They are absolutely useless. It is not always necessary to demonstrate your knowledge of foreign languages or the number of books you have read. When writing an essay, try to use simpler language. Otherwise, complicated words simply scare the reader.
Boring prefaces
Do not start your essay by repeating the question or the topic. It's much better to grab your readers' attention from the start by describing any situation that influenced your decision to write this paper. The very beginning of your work can also start with a reflection on your life position and opinion on the topic you will describe later in the text.
In general, writing an essay in a hurry is far from the best practice. This is a huge mistake that students make even before they sit down to work. More precisely, this mistake does not allow the work to begin. We get distracted by numerous factors that we hide behind to justify our inactivity. 
Try to organize yourself. If this does not work, ask a relative or friend to help you. Let them check that nothing is bothering you (TV, desire to drink tea, unwashed dishes, etc.). Then you have nothing to bother you, and you will start working. Start thinking about your essay in advance, write the first version, leave it for a while and come back to it later with fresh thoughts.
Inability to determine the problem
Lack of understanding and inability to identify the problem of a given topic or a prompt is due to a lack of knowledge. Furthermore, most students do not always know how to give a strong argument. The most compelling arguments are references to examples from various sources (books, personalities, history, etc.). This is the safest and most correct testimony of your justice.
Inappropriate logic
A sense of integrity, coherence of language, and consistency in the presentation of our thoughts are important attributes of any text. If an essay contains confusing text, then there is less chance that it will be understood, and there is a high chance of questioning the author's mental capabilities. Try to maintain structure and order in your work. Don't overload an argument with too much information, make each argument a new paragraph using the magic opening words "first", "second" and "third".
Finally, don't try to tell too much. Your essay is not a book or even a term paper, so it is better to focus on one topic and support it with a few good, well-rounded arguments.
By avoiding the above mistakes, you can create an essay that will be pleasant, interesting, and most importantly – correct. A well-written essay that does not have the above mistakes is a guarantee of achieving your goal.