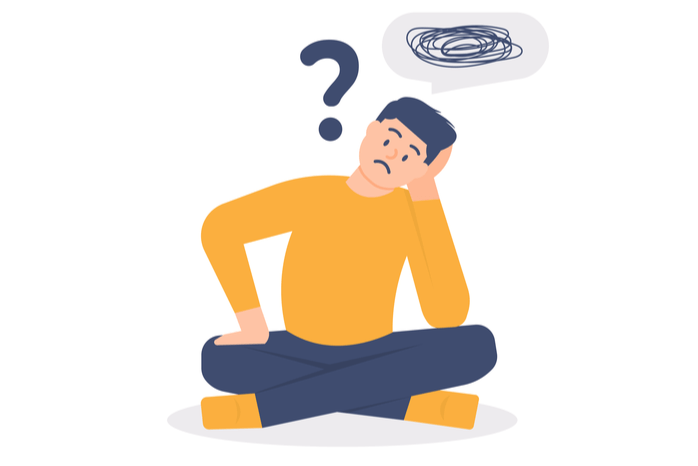 The Age of Metamodernism keeps bringing up new discoveries concerned with deeper knowledge about how people live and think. According to the fact that science figures out new features of human consciousness, basic processes of self-management improve too. As you know, there are people with different modes of thought – those who think with images, those who belong to thinkings with schemes, those who prefer to rely on their intuition, and so on.
All those types of thinking are included in every new generation that grows up and enters colleges and universities. Nearly half of the students face difficulties with writing texts assigned by their professors. Do you think that it comes from their disability in expressing their thoughts? We have the other answer.
One of the reasons for struggling in writing is using the wrong type of thinking.
Our experts say that one of the most crucial details in writing any particular text is saving the structure. So it is good news for students who think with patterns as they just consume, process, and bring information with almost no effort. Such students usually have an advantage in paper tasks thanks to their mindset.
Don't panic! You can simply complete your essay with the other thinking method for twenty minutes. Of course, if you used to think with images and pictures, it may be hard for you to switch yourself immediately. But here comes the hint – the paper and a pen.
Make a note using the pattern method
Here you can see the sample of the visualized pattern method of thinking. Imagine you are going to write an essay about using tooth floss. To begin with, decide if you are going to describe the benefits or weaknesses of using this optional device for cleaning your teeth. It could seem next way, for instance, if you talk about benefits:
It decreases the risk of infections
It helps to keep your breath fresh
You will visit the dentist less frequently
Now when you have noted down the benefits, it's time to provide arguments for them:
Benefit: Decreasing the risk of infections
Argument: Using tooth floss kills dangerous bacteria in hard-to-reach places
Benefit: Fresh breath
Argument: It removes the leftovers that stuck between teeth
Benefit: Less frequent dentist visits
Argument: Tooth floss cleans the oral cavity carefully, so caries may not happen for a while
It is time to combine all the notes altogether
After you write your key ideas on the paper, you reach the masterpiece of pattern thinking. It is time to create a full-fledged text. Basically, you need to make a frame of your statement with a strong introduction and a confident conclusion.
In the introduction, you need to mention your statement and tell your attitude on this. Referring to our case, you can introduce tooth floss as an optional cleaning device and tell that using it brings a couple of obvious benefits.
In the body part of your essay, provide promised benefits and connect them logically with the argument you found to prove your advantages.
While writing the conclusion, double-agree with the topic that you gave in the introduction. Maybe, you should make a certain call to action and force the readers to use tooth floss, relying on the benefits you provided in your main part.
These brain hacks will help you to improve your writing skill
You are not able to change your mindset completely, however, you can train your brain and try to look at this world from the other side. Involve pattern thinking in your life and gain more points before your midyear exams.Still need help with your papers? Place a free inquiry to get rid of struggling with them.