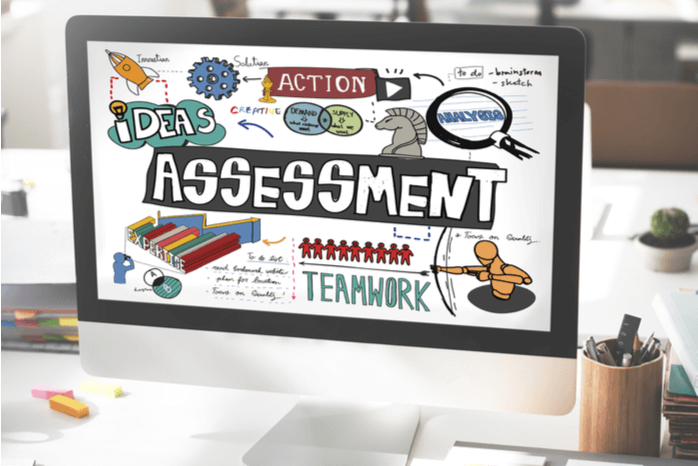 A DISC is a privately owned online survey tool, which offers free access as well as a paid subscription. Usually, free access is used by private persons and small businesses and organizations, where management cannot and doesn't want to invest big money into employee assessments. The paid version, on the other hand, is frequently used by big enterprises and large multinational organizations, where there are developed HR (human resources) functions that take employee assessment and leadership, in particular, seriously.
How does DISC work?
Whether you are an employee of a small organization or a big international business, you may be asked by your manager (or HR personnel) to take a DISC assessment. What it actually means is to devote a fraction of your work time (usually 15-30 minutes) and take an online survey. All you need to do is to answer either multiple choice types of questions or to say whether you agree or disagree with a particular statement. The purpose of the DISC questionnaire is to rate your behavior and values according to the four leadership traits, or the four letters that make up the DISC abbreviation:
Dominance. A proactive leadership personality trait that aims to dominate others and to impose, rule, prevail, and overcome any opposition. Persons exhibiting this leadership style are typically forceful, straightforward, goal oriented, energetic, and sometimes even aggressive. Working in a team, such people tend to achieve results no matter what and accept and overcome challenges, either alone or cooperatively.
Influence. An employee with an influence type of leadership tends to achieve goals by influencing and persuading other people, and by imposing their will over others, as well as cooperating well to get things done. Such people collaborate with others well, exhibit openness, and show strong communication capabilities. If in your DISC assessment you were characterized as an Influence type of personality, you are most likely to be an optimistic, self-driven, energetic, and highly motivated person.
Steadiness. This is a synonym for stability. Persons with this leadership type of self-assessment value the status quo and tend to preserve the existing circumstances (work procedures, rules, obligations, responsibilities, dependencies, etc.). They also cooperate with others well and are calm, deliberate, and peaceful by nature.
Conscientiousness. Often referred to as scrupulosity, it is a highly useful leadership trait that emphasizes persistence, focus on goals, and the ability to work in a team. If you are a person with Conscientiousness as a dominant DISC type of self-assessment, you are highly likely to show excellence in analysis, be caring, empathetic, and even tactful and diplomatic in communication with your co-workers.
What's in it for me and for my organization?
Knowing your DISC self-assessment results empowers you to grow and become better as an employee and as a person in general. After taking your online assessment, the results are available within no time and you receive an email with a detailed report on your behavioral DISC profile. However, your manager, supervisor, and the HR department also get the same results. This is done with the purpose of collectively reviewing, analyzing, and discussing the survey results of a team. Managers get their own DISC results, while employees also get to know and discuss those. The collective benefit enables you to plan and execute team-building actions as well as individual development programs.
A huge plus of the DISC tool is that it is much easier in terms of action plans, compared to other online tools. Besides providing you with a personalized (as well as your team's) strengths and weaknesses profile, the tool also suggests the best action plans for targeting the weaknesses and building upon strengths.
The far-going implications of the DISC assessment have the potential to improve organizational potential, strengthen teamwork, positively influence the working climate, create empathy, enhance employee engagement, and even drive organizational performance, customer service skills, sales, and revenues.